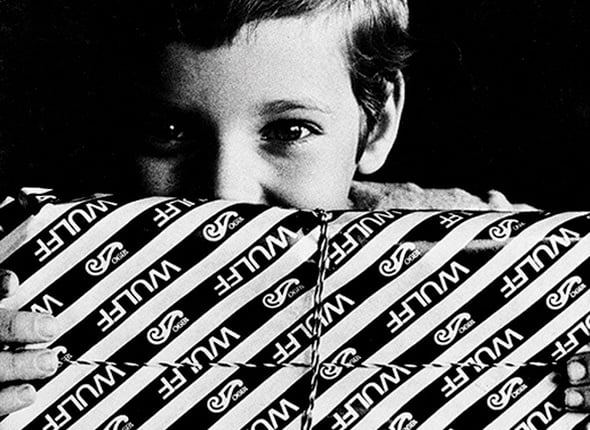 It all started with a small paper shop
Around 130 years ago, 23 August was a Saturday. As the fine day turned to evening, a young man entered a figure of 6 marks and 10 pence in his new account book. The sum was the first day's sales of the paper shop set up by Thomas Wulff. Since that Saturday, sales have been made, on every single day the shop, the company and now the online stores have been open for business.
A small paper shop grew into a major company. A company that proudly employs many Finns to this day. A family business run successfully by three generations, it is now a listed company, where people still work like a family business: valuing their customers and loving their work.
Wulff today
Wulff aims for a perfect work day! We enable better working environments and make the workplace more productive - wherever it might be today. More comfortable, healthier, safer, more pleasant, more efficient, more functional, more versatile? Tell us how do you want to improve your working day and environment? Wulff has the solution.

We offer hygiene, protection and safety products, air purification, workplace products, coffee supplies, property and cleaning products, office and IT supplies, ergonomics, first aid, and innovative products for offices and construction sites. Customers can also source international trade fair services from us. In addition to Finland, the Wulff Group operates in Sweden, Norway and Denmark.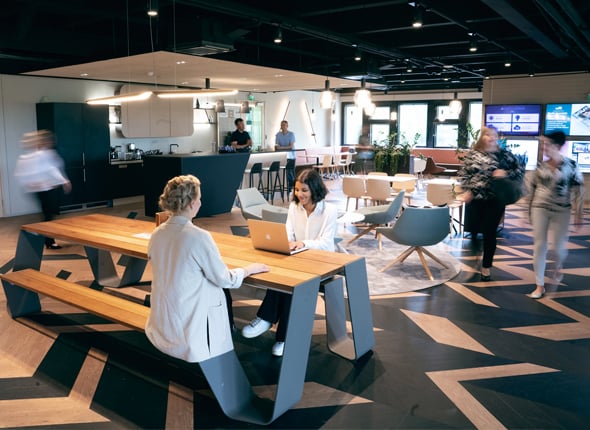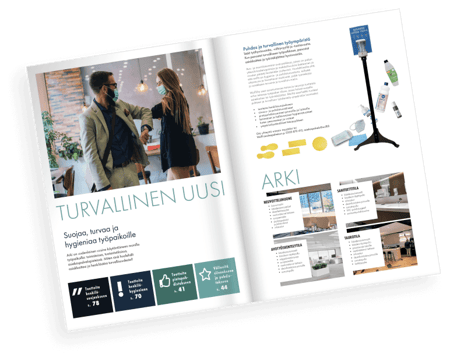 Guide
Our product catalogue for you
To browse our range of products, click on our online catalogue. You can order a printed catalogue when you shop at our contracted WulffNet online store or by sending a request with your contact details to asiakaspalvelu@wulff.fi. In our catalogue you will find a comprehensive range of workplace products, coffee shop supplies, property and cleaning supplies, office and IT supplies, ergonomics, first aid, air purification.
Remember, our sales team will always give you the latest tips on new products and expert help when you're looking for a specific product. We're also here to help when you have a problem or challenge that you don't yet have the answer to - and we've got the answers in the form of new ideas, information and products.
Wulff product catalogue
Let us help you find the right solutions for your business
Wulff experts answer questions on ergonomics, first aid, image transfer, product personalisation and much more. Our experienced professionals will tell you more about our products and services, take stock of your situation and work with you to plan your workplace product purchases.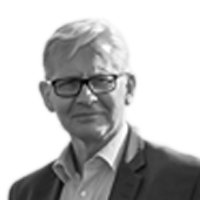 Jari Leskinen
Account Director
Wulff Contract Sales
p. 050 64 582
jari.leskinen@wulff.fi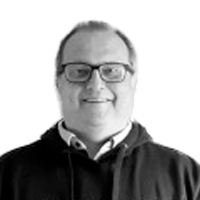 Jyri Kaarlela
Sales Manager
Wulff Innovations
p. 040 525 9230
jyri.kaarlela@wulff.fi