Carbon neutral Wulff
Many people who buy workplace products from Wulff have found that sustainable products are kind to the environment and to their budget. Wulff's range of sustainable products is constantly growing.
When choosing partners, we favour companies committed to sustainability, environmental improvement and ethical behaviour.
Talk to an expert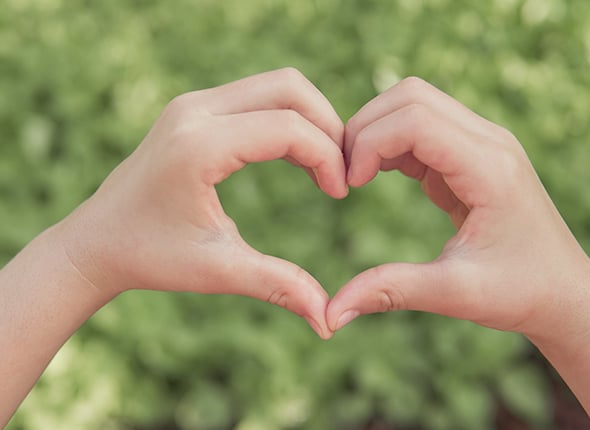 Significant share of carbon neutral products by 2030
In particular, we are adding products that use environmentally friendly raw materials and production methods to our range. We have updated our own ethical guidelines, which we will review with our annual contract partners by the end of 2022. The Code of Conduct is committed to by a signed contract. In addition to environmental impact, the Code addresses corruption and human rights.
Responsible supply chain and carbon neutral office locations
Wulff's supply chain has long been the most environmentally friendly in the industry and is well on its way to becoming progressively more sustainable. The entire logistical supply chain from supplier to customer is made as low-emission as possible, and if emissions remain, they are 100% compensated. The supply chain includes import transport from the supplier to Wulff's warehouses, energy used for storage, transport of orders to customers and recycling and/or returns.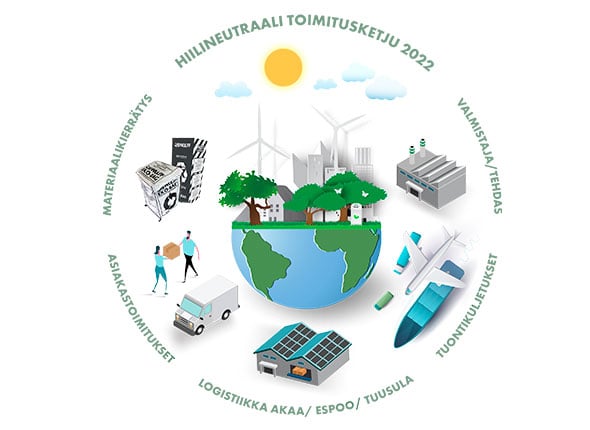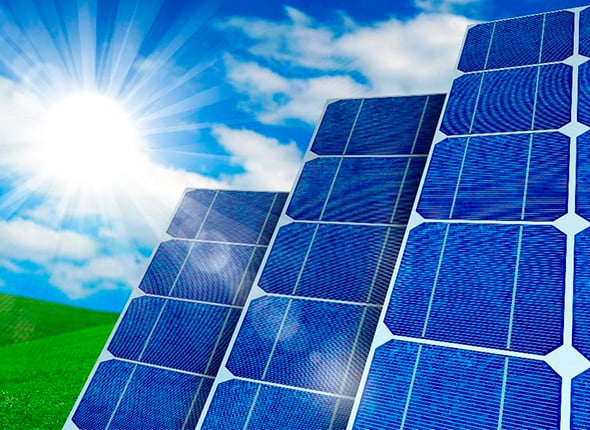 Wulff reduces emissions in its own operations
In its own operations, Wulff actively reduces emissions, consumption and waste from its activities. In 2022, the company's own sites will become carbon neutral. In Finland, Wulff's Kilo building in Espoo already generates its own energy with a solar power plant built on the roof of its premises this summer, and similar projects are underway in other countries of operation.
The power plant has a capacity of 107 kWp and a total annual production of about 90 MWh. Solar energy is green energy at its best, as its production is noise-free, inexhaustible and virtually pollution-free. Wulff was one of the first in Finland to introduce solar panels. By investing in its own solar power plant producing renewable energy, Wulff as a company can improve energy efficiency and reduce carbon dioxide emissions.
Let us help you find the right solutions for your business
Wulff experts answer questions on ergonomics, first aid, image transfer, product personalisation and much more. Our experienced professionals will tell you more about our products and services, take stock of your situation and work with you to plan your workplace product purchases.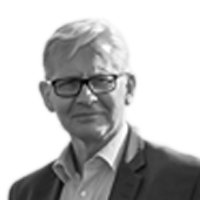 Jari Leskinen
Account Director
Wulff Contract Sales
p. 050 64 582
jari.leskinen@wulff.fi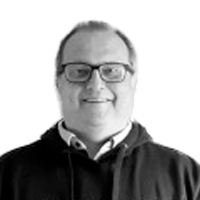 Jyri Kaarlela
Sales Manager
Wulff Innovations
p. 040 525 9230
jyri.kaarlela@wulff.fi