A better world - one workplace at a time
Everything you need for a sustainable and functional working day for the workplace, remote office and mobile work.
Contact us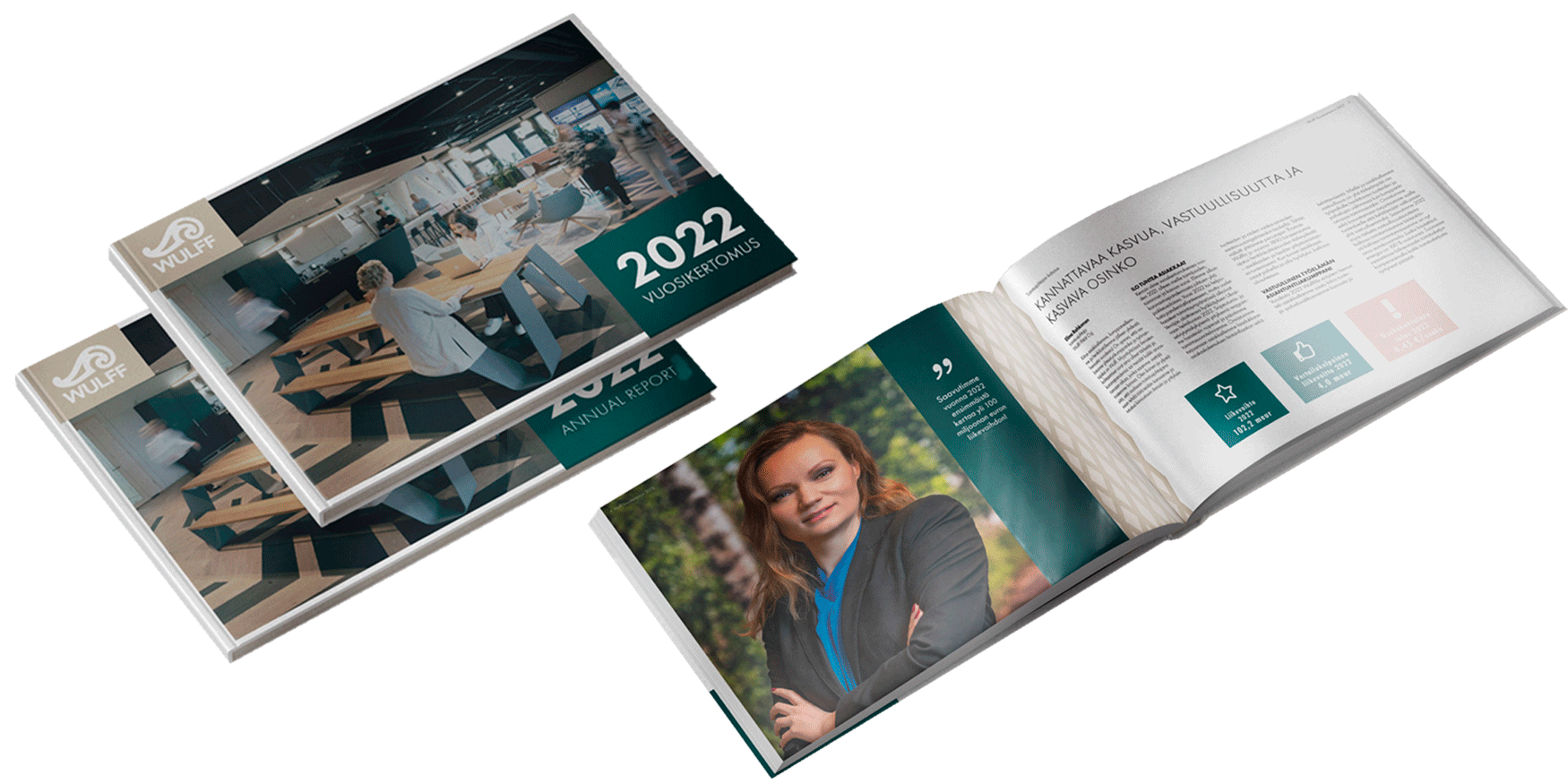 Wulff Annual Report 2022
2022, the year of profitable growth
The year 2022 was a year of profitable growth and development of responsibility for Wulff. What about everything else? Take a look at the just published Wulff's annual report and get to know how achieved a turnover of more than 100 million euros for the very first time!
Wulff Annual Report 2022

Cleaning work is done by people, and it really matters which products they use on the job. To be of good value, these products must always be available and their quality and characteristics must serve the target purpose. It is important that the supplier has skills and know-how that can be trusted. We are really satisfied with Wulff as our partner.

Tiina PaussoiHead of Cleaning Services, Deaconess Foundation

We are very pleased that the people at Wulff always look out for us, for example advising us which products we could offer in the workplace MiniBars. It's great to have a partner that gives good advice in these times we are living in.



Teea SyrjäläFacilities Manager, Fennia

The most important thing for us in workplace products is their quality and availability, as well as expedited delivery for unexpected needs. In addition to products, Wulff provides us information on new products and our business operation.

Marjut KariInterior Coordinator, Hartela
Our happy customers